It is 2018 and dating is not what it used to be.  Courting is non-existent. Chivalry is dead. Or at least these are the things I've heard.  To be totally honest, I have no idea what the dating world used to be like.  I like the idea of being courted.  And as for chivalry, my face turns beet red when a stranger opens a door for me. The approach to dating is totally different.  We now live in a time where social media has taken over.  Now, if someone likes your pics they want you. DMs are now the first thing you slide into.  And Twitter is constantly full of threads of  amusing dating stories gone wrong.  The simplicity is gone. We lack the courage to approach a person to their face and talk.  So what do we do? We swipe. Yes, I said we, as in me, too (no movement).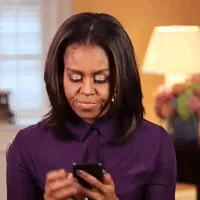 I, too, have fallen into the swipe wave.  And Sis, do I have a story or two. Let me share a few of my adventures.  I joined Tinder to try it out. I was curious to see what all the fuss was about swiping.  How did it work? Was it successful? I mean, I know Boaz didn't find Ruth this way, but still it was worth a try.  I know Rahab didn't have anybody sliding in her DM's but she was still getting that work.  The hardest part was figuring out what to put in my bio.  I decided on something simple like, "I'm tired of frogs. Where's the prince? I love to laugh, sports, movies, and food. I'm also single, with no kids." And it was done. 31, single, and no kids?!  I'm a unicorn! Who wouldn't swipe right on ya girl! I was popping (LMAO)!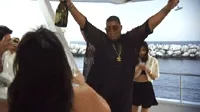 (live footage of me popping)
What I got was Johnny Bravo, and The Green Eyed Ghost.
These are their stories.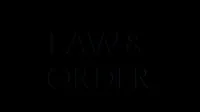 Johnny Bravo
Yall, Johnny was so fine!  Even though he had the physical features of every other guy.  He was tall, bald, and bearded. And had the sexiest smile. He was a teacher and we lived within close proximity of each other.  Johnny had two kids, and had never been married. Johnny and I messaged for a while, he later asked for my number, and he initiated all the calling.  We even Facetimed on a consistent basis. By him being a teacher he gave me his schedule so I knew his planning period and when he was mostly free. We'd text throughout the day.  He was into sports, having more children, and marriage. The conversation was good and we had a lot in common. We made each other laugh, and could spit movie lines back and forth to each other all day with no confusion.  Johnny was also into fitness. He worked out at least 5-6 days a week. He drank water. (SN: I like my men hydrated) He drank socially, and did not smoke. We had plans to work out together at some point, but just never got around to it.  He would work out after work every day, and I'd always call or text him "Have a good workout. Go hard or go home!" and if I missed that, he'd Facetime me in the middle of his workout to hear it. And he had a sweet spirit. However, I noticed that Johnny never worked out legs.  Johnny looked good in all his pics, from the waist up. I would often ask what was he working out that day, and he'd tell me. Back, arms, chest, or core. One day I finally asked, no squats? He said and I quote, 'Nah, I got bad knees." But he was also a runner. "I got bad knees," he said.  The second flag was when he called me one morning having a fit because he had to take his daughter to her AAU basketball game. Johnny had the nerve to say I don't know why her mama signed her up if she can't take her to the games. My guy, you're her father! I'm no rocket scientist and I don't know how this parenting thing works, but if my child plays the same sport I grew up playing on a traveling team, I'd be proud to attend those games.  The final straw was when he texted me that it was his mom's and son's birthday coming up and he had to get them a gift and didn't have the money. After I thanked him for letting me know their DOB's, which I never even asked for, I also told him he knew that time last year their birthdays would be rolling around again this year. Plus I'll be damned if I give you money to buys gifts for people I haven't even met. I mean like, are you going to put my name on the gifts, too?  You giving me my money back? Does your mama even know about me? He told me he'd call me back after he got out of the shower. Let's just say I hope he hasn't drowned.
The Green Eyed Ghost
I mean he was cute, but he wasn't fine like Johnny.  He had green eyes. He reminded me of my grandfather.  He, too (no movement) had never been married, and only had one son.  I knew it was bad when his voice wasn't deep. But, no I had to keep going.  Don't judge me, but I love a deep voice. It started off so simple and easy. Messaging via the app, then exchanging phone numbers.  The man would call me on his way to work in the mornings, and we'd talk at night via Google Duo. He wasn't team iPhone, but I decided to let that slide.  It was Ol Green Eyes who came up with the idea to meet for dinner. He also wanted to take me to the zoo, and Carowinds. In the midst of planning all of this, he was out of town with his friends on a birthday trip and we were going to get together when he got back. Fine with me.  He wouldn't tell me where we were going but on the morning of, I awoke to a "Good Morning Beautiful" text, and the link to the menu of a japanese restaurant with the instructions to be there at 8pm. I replied see ya at 8. I got there ON TIME which is a bit of a stretch for me. I'd parked where I could see out all of my mirrors so I could see when he pulled in.  I decided to text to let him know I was there and I'd be sitting at the door once he walked in. No response. I waited a few minutes. Maybe he's running late. Besides, he was coming a little farther than I was. After a few more minutes had gone by I called. Yall…the phone was in the middle of the fourth ring when the voicemail came on. I called back. Straight to voicemail.  I called my best friend, whom I'd given all the details to of where we'd be eating and what I was wearing, to let her know I was out! I haven't heard from him since. On the way home that night I prayed.
Fawtha, God, I come to you right now asking for forgiveness.  
Because it is Your commandment that says, Thou shall not kill.  
However, You and I both know if this man calls me again I will murder him with my words.  
Amen.
Bruh, how you pull a no call/no show and this was your idea?!  To this day I still haven't heard from the man. Hope he didn't die.
I recently read where 1 out of 4 online relationships end in success.  I think that's wonderful! What I found out is that dating is still the same, the times are now different. I'm not sitting here recommending that everybody create a Tinder account because it may not be for you. I'm just giving my account of my experience from it.  I did learn that you can run out of people to swipe.  I had got to the point where I couldn't change the settings anymore because it was already at the max.  I had swiped through everyone at least within 100 miles.  Then I thought, if he who finds a wife, finds a good thing, why am I swiping? I won't find my forever mate if I have to hunt him down.  I will say that people are on Tinder for various reasons, so please be careful. Utilize your head for more than a hat rack and put on your thinking cap. But, honestly it's hit or miss.  It's a chance you take. For me, overall, it was good experience.
Happy swiping!