Since the summer of 1973 Hip Hop has been telling stories, saving lives, and even getting us by.  It has been the ultimate mood for the last 45 years. For me, Hip Hop has always been that one invited guest that can pinpoint exactly what you need when you need it.  Hip Hop has been full of gems. It continues to be a sole producer of words of encouragement, and wisdom to this day.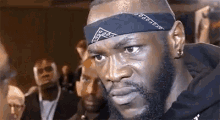 To give credit where it is due, I have a list of just a few lyrics from songs that I go to on a consistent basis that give me that extra umph when I need it.  And no matter how bright the social media skies are, sometimes Twitter or Instagram isn't enough to give me the motivation.  Music is one of my go-to's for when I have to dig deep. Ya feel me?

Jay Z's On To the Next One
Blueprint 3
Blueprint 3 was Jay's 11th album and it came out in September 2009. This is one album I assure you I can play from beginning to end. This particular song breaks down how you can always be a step ahead. The following lyrics illustrate the importance of knowing how far you've come, and the growth you can see in yourself. Lyrically, Jay was able to tell us how he's matured as an artist, and as a man.
"Used to rock a throwback, balling on the corner / Now I wear a teller suit, looking like a owner"
The Breakdown: It's good to hustle and grind while claiming your come up. But it's better when you're doing it as the owner.
"I moved onward, the only direction / Can't be scared to fail search and perfection"
The Breakdown: The best direction when going forward is moving on and up. And do not allow the fear of failure from stopping you to reach perfection, or any goal for that matter.
Navigation on tryin' to find my next thrill, / Feelin' myself I don't even need an x pill"
The Breakdown: I can surely speak for myself when I say I get a thrill from achieving a goal. So much so, that I don't need the assistance of any outside drugs of choice.
T.I's Goodlife

King

King was T.I.'s fourth album and was released in March 2006. This was also another one that I can let play from beginning to end. What I love about T.I. is he's diverse. I can count on him to deliver a lyric of encouragement when needed. He can also switch it up and be straight street when needed. Balance. And my guy Clifford handles it well. This song touches on hardships, realizations, and delivers promising gems.
"And even when my days wasn't the bluest / Never ran from adversity, instead I ran to it"
The Breakdown: Because, I mean, lets face it. Life is hard already. However, you never know what you're capable of completing until you actually face what's in front of you. The sooner you face a challenge head on, the sooner you can overcome it. Find the lie!
"Fear aint in the heart of me, I learned 'just do it.'"
The Breakdown: Never scared. #GetItDone

"You get courage in your fears right after you go through it"
The Breakdown: You can't tell me after you've conquered a fear, you don't feel like you can take on the whole world. It's a freeing feeling taking over something that had you mentally thinking you couldn't handle it.
Lauryn Hill Lost Ones

The Miseducation of Lauryn Hill

Let's not act like this STILL isn't one of the best albums.  Lauryn came through and did what she had to do.  And she left. Literally. For a long time. And even now, there's not a guarantee that she'll show up on time. But she was on time in 1998 when she dropped this debut solo album in our laps. SN: I used to blast this while playing Need for Speed on my Playstation in the time trial mode. Don't. You. Dare. Judge.  

" Miscommunication leads to complication"
The Breakdown: Never be afraid to speak up. Your voice is the one thing you have that's yours. I was once told, speak up even if your voice shakes.

"Never underestimate those who you scar / Cause karma, karma, karma comes back to you hard!"
The Breakdown:  Plain and simple you get out of things what you put in.  The negativity you give towards people, will come back to you.  You are not exempt. There are consequences.   
And there you have it!  As previously stated, these are just a few songs that I look to that I decided to share.  I'm not forcing any of these [great] artists on you, but perhaps you should look at what you're putting in your head through music.  I' am a firm believer that music is the universal language and it can serve a big influence.